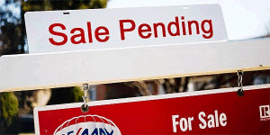 As the marketer of your property, we are responsible for the creation and distribution of marketing materials to include the home property brochure, numerous websites, direct mail and special promotions. We have a professional photographer who will photograph your home and create a full color graphic brochure to peak prospective buyer's interest. It is our goal to ensure our listed homes have maximum exposure with lasting impact to ensure maximum selling price.

We will perform a comparative market analysis to assist you with the pricing of your property. We will list the property, execute a marketing plan, and help clarify contracts and disclosures. As offers come in, we will assist with negotiation of price, in determining the buyers ability to qualify, specific terms of the contract, inspection issues, and walk you through a successful closing.

We believe web based technologies to be an important tool to both buyers and sellers of residential real estate. Therefore, we have Bill Watson, an expert in desktop publishing and computer graphics who is continually involved with the creative development of our personal website to insure our website is current and informative. Bill also maintains our office's website which is www.csirealtors.com. You'll find many informative links on both of these valuable websites.

Our goal is to make every real estate transaction a success for all involved with ethical and honest representation. We are qualified in assisting with buying or selling a home, contracts, negotiating and marketing to your greatest advantage. We utilize the most innovative advertising and 'breakthrough' marketing techniques to attract potential buyers. You benefit by getting agents working full-time to exceed your expectations. The team environment allows for exceptional service as well as twice the exposure. Our professionalism is second to none. We pride ourselves as industry leaders in customer service, follow-up and staying on top of the real estate market at all times.

Contact us by email, or call 412-851-2534.