OUTSTANDING AGENTS - OUTSTANDING RESULTS ... no doubt you've heard the phrase. It's a statement that we are so confident in that we offer a Referral Program like no other in the world!
Our Referral Program is simple. If you're planning a move, whether across the state or around the world, let us assist you in locating a professional in your destination area. We can even assist your friends and relatives with their relocations!
"Nobody In The World Sells More Real Estate Than RE/MAX."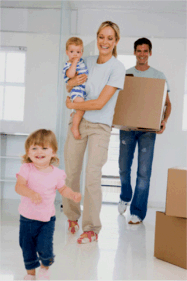 Buyers who have never worked with an agent should choose a professional recommended by family or friends. Those moving out of the community should get a referral from a local agent for a representative working in the targeted destination.
We have instant access to an updated database of RE/MAX professionals from all over the country and every corner of the world. We work hard at meeting and establishing solid working relationships with other RE/MAX Agents on a regular basis through regional sales meetings, orientations, and state and international conventions.
We understand the benefits of coordinating sales transactions so as to ensure a smooth relocation. We're here to support and assist you all through your move! For professional assistance with residential, vacant land, farms, investment or commercial property contact us.
Take advantage of our Referral Program - there are no fees to you. We know you'll be pleased with the results! Contact Us.
With a 2010 worldwide network of 6,536 offices, 93,338 associates in 78 countries, the company can truthfully boast that
"Nobody In The World Sells More Real Estate Than RE/MAX."